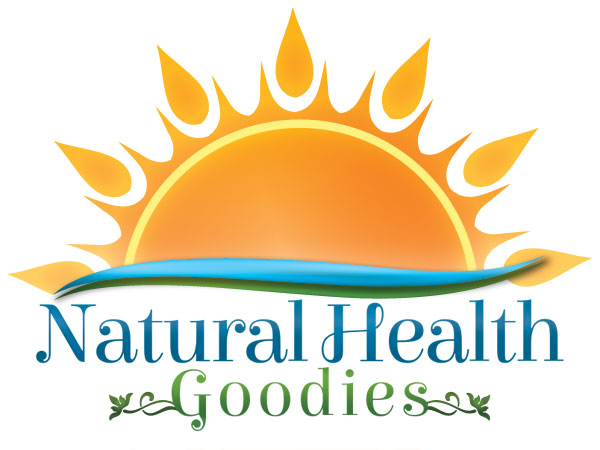 At Natural Health Goodies we strive to live by our name – just pure simple natural health "goodies" that your family will love just as much as we do.
If you are new to our products you'll be happy to know we stand by the following principles:
PURITY: We did our research to source the best, all natural products we could find – you know all that junk on the label you can't pronounce without a masters degree in chemistry – you won't find that in our products. No artificial ingredients or unnatural preservatives. No propyl- methyl- butyl- anything!
QUALITY: Quality goes hand in hand with purity, we use only USA sources that comply with strict GMP standards (Good Manufacturing Practices). Each batch is third party tested to ensure what is on the label is in the bottle. It is as simple as that.
SERVICE: We've decided to sell our products through the World's largest online retailer Amazon.com. By utilizing their experience we can promise quick delivery, reasonable shipping costs and world class customer service. But don't worry we'll also add our own personal touch to make sure you are happy with your buying experience.
GUARANTEE: If our product doesn't live up to your standards than it doesn't live up to ours either. That is why all our products come with a pretty strong guarantee – if you don't love it then send it back for a full refund. Easy Peasy.
Our Vitamin D Drops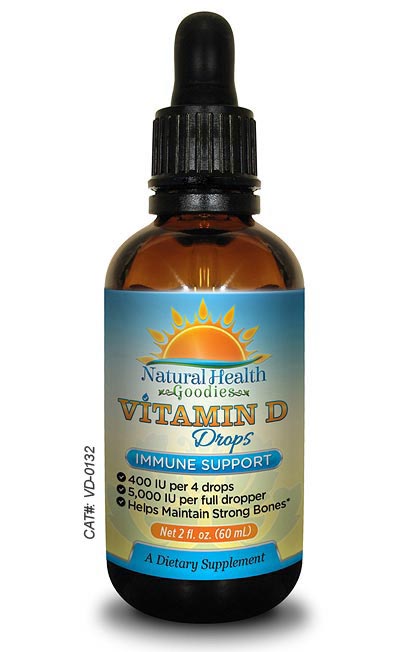 Did you know that Vitamin D is unique in the vitamin world? It is the only vitamin our bodies can actually produce all on its own with sunlight exposure. The problem is it is only produced when the UV index is above 3 – if you live in the tropics you probably have an abundant source of free Vitamin D. The further you live from the tropics the more likely you will need an additional source of Vitamin D.
That is why Vitamin D deficiency is extremely common in northern latitudes. To top it off, sunscreen blocks the production of Vitamin D so even if you live in a nice warm sunny location chances are you aren't getting enough of that precious D.
Why choose Natural Health Goodies Vitamin D?
We decided to go with a liquid Vitamin D3 because studies have shown that the liquid form of Vitamin D3 is better for absorption – so more of that healthy D gets to you and me!
Plus the dosage is super easy to adjust based on the needs of everyone in your family. Simply take 4 drops for 400IU, 20 drops for 2000IU or a full dropper for a 5000IU dose to boost that immune system and kick that pesky cold.
Studies on the benefits of Vitamin D are always revealing new ways this precious vitamin can improve your health. From boosting the immune system, to maintaining cognitive function or maintaining a healthy weight, and even reducing the severity of asthma symptoms and risk of certain cancers.
Learn more about Natural Health Goodies Vitamin D Drops on Amazon.

Questions, Comments or Feedback? Contact Us